Placerville - Magnolia Saloon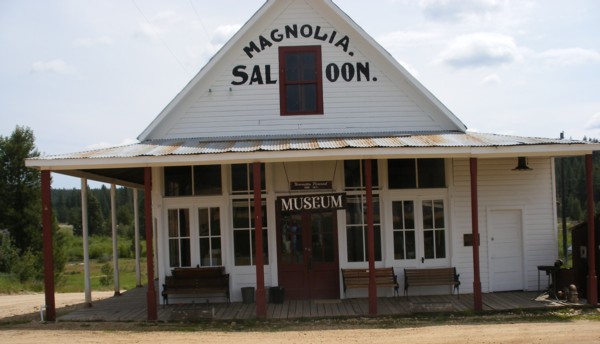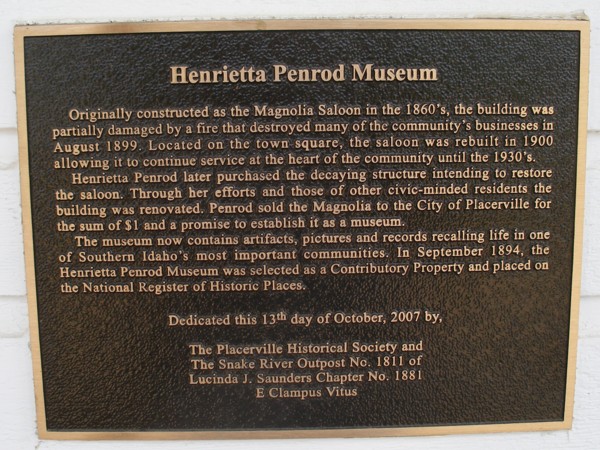 Henrietta Penrod Museum
"Originally constructed as the Magnolia Saloon in the 1860's, the building was partially damaged by a fire that destroyed many of the community's businesses in August 1899. Located on the town square, the saloon was rebuilt in 1900 allowing it to continue service at the heart of the community until the 1930's.
"Henrietta Penrod later purchased the decaying structure intending to restore the saloon. Through her efforts and those of other civic-minded residents the building was renovated.. Penrod sold the Magnolia to the City of Placerville for the sum of $1 and a prosmise to establish it as a museum.
"The museum now contains artifacts, pctures and records recalling life in one of Southern Idaho's most important communites. In September 1894, the Henrietta Penrod Museum was selected as a Contributory Property and placed on the National Register of Historic Places."
Idaho GenWeb Home | Boise Co. messageboard


Photos and narrative by Sharon McConnel | © 2013 Reba McMillan. All Rights Reserved.