Placerville - Boise Basin Mercantile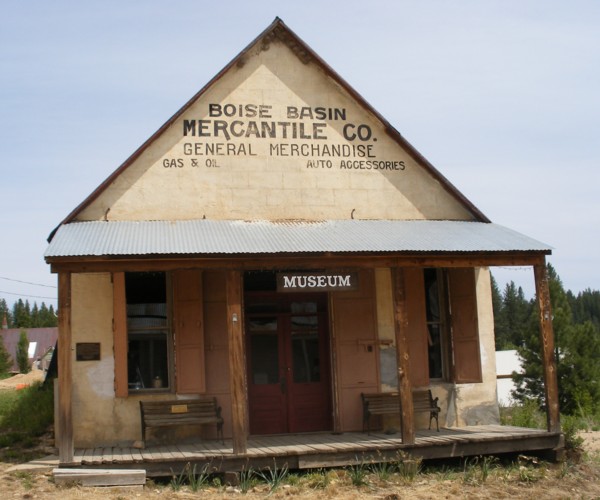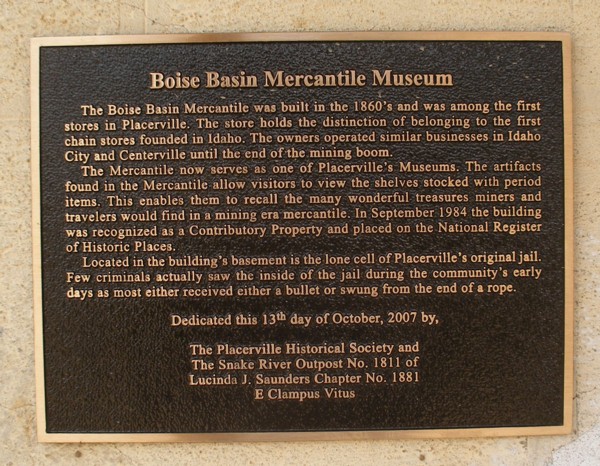 Boise Basin Mercantile Museum
"The Boise Basin Mercantile was built in the 1860's and was among the first stores in Placerville. The store holds the distinction of belonging to the first chain stores founded in Idaho. The owners operated similiar businesses in Idaho City and Centerville until the end of the mining boom.
"The Mercantile now serves as one of Placerville's museums. The artifacts found in the Mercantile allow visitors to view the shelves stocked with period items. This enables them to recall the many wonderful treasures miners and travelers would find in a mining era mercantile. In September 1984 the building was recognized as a Contributory Property and placed on the National Register of Historic Places.
"Located in the building's basement is the lone cell of Placerville's original jail. Few criminals actually saw the inside of the jail during the community's early days as most either received either a bullet or swung from the end of a rope."
Idaho GenWeb Home | Boise Co. messageboard



Photos and narrative by Sharon McConnel | © 2013 Reba McMillan. All Rights Reserved.